DSS's Own Smokey the Safety Cat
We're located in an industrial/commercial zone in Bakersfield - an inhospitable location for a kitten to make his way in the world. Five years ago, Smokey came to us out of the cold to make his home here at the Direct Safety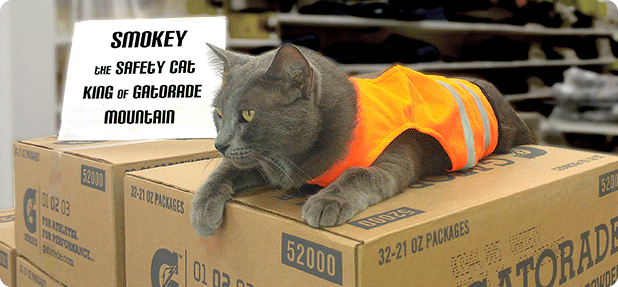 showroom and service shop.
He's got his own Hi-vis safety vest and hard hat, and he's worked his way up the personnel ladder to his current position of Vice President of Rodent Control and Mid-day Snoozing. Seasonally, he assumes the additional title of King of Gatorade Mountain - when supplies are available and need protection in the Direct Safety product showroom.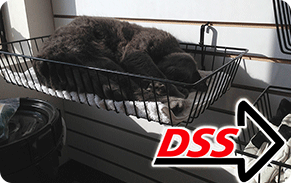 On most winter days, you can see him lounging in our lobby on the customer service counter, napping in his special sunny spot near the fall protection display, or accepting massages from anyone who passes through.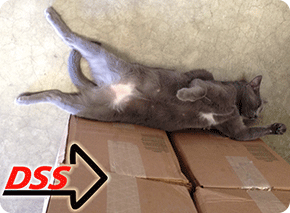 During those hot Bakersfield summer days, Smokey likes to splay out on the cool concrete in the warehouse. No, lying in the way of moving forklifts is not a good safety example, and no, it's not very attractive. But hey, Smokey runs the joint.