Drug Testing and Drug Screening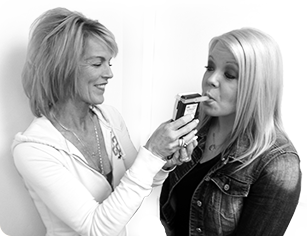 At Direct Safety, we provide Drug and Alcohol testing for the workplace, various forms of educational safety classes and a wide variety of services specifically designed to meet the requirements of Federal Regulations, DOT, including the FHWA, FRA, FTA RSPA, USCG, Homeland Security and/or your company's protocol.

We also provide drug and alcohol testing for private individuals in the comfort of their own homes or offices. We carry Oral Fluid drug tests, Rapid Kits and Oral Fluid alcohol tests approved by the Department of Transportation. We do Driver Qualification Trials and DOT physicals for DOT as well.

Our On-site testing is by far the most effective way to minimize opportunity of "down time" for results. We take pride in offering this great tool throughout Kern County. We offer this cost effective method for all companies of any size or origin. Or, send your workers to us and trust us to get it done for you!

DOT • Non-DOT • RSPA Drug • RSPA Alcohol • PUC • Security • Follicle Testing • Sobriety Tests • Evidential Breathalyzer (EBT) • Rapid Kits • Spice Testing

Interested in Drug Screening or Testing through Direct Safety? Contact us here.
Safety Training and Certifications
Administrative Training
This training is provided to learn and discuss all administrative duties required for maintaining appropriate records / documents, tickets, ledgers, logs etc and reviews all aspects of position requirements of an administrator.


Confined Space Training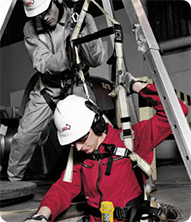 Full OSHA "permit required confined space regulation", definition of confined spaces, employee duties and responsibilities, testing for confined space hazards, the entry permit, non-permit required confined space and working with various contractors.


Driving Hazards / Defensive Driving
Defensive driving and driving hazards teaches you the risks and rewards of driving safely and being alert while on the road. You are accepting full responsibility when driving a company vehicle and must drive safely and defensively while on the road.
Electrical Safety
The electrical safety program is designed to prevent electricity related injuries and property damage. It is also used to inform workers of hazards involved on the job and give them an understanding of OSHA rules / regulations, convince workers to wear the appropriate PPE and instill a safety work ethic that will remain after the class.


First Aid-CPR-Bloodborne Pathogens
First Aid and CPR are designed to arm you with the confidence needed to respond to an emergency situation with skills that can and may save a life. Training in bloodborne pathogens and injury prevention can be added to First Aid / CPR training to prepare you to prevent and respond appropriately to any emergency.


Forklift Safety Training
Know your forklift! Know the physics of a forklift, lift truck operation, lift truck safety, maintenance and the proper procedures for refueling and recharging your lift truck.


We also provide on-site Training Classes for
SCBA/Self Contained Breathing Apparatus
Confined Space Entry Rules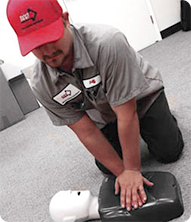 CPR & First Aid
H2S Awareness / Awareness Programs
Drug and Alcohol programs & policies
Supervisor Training
HAZWOPER Training
Policy Training
Respirator Fit Testing/Training
Sexual Harassment
Tailgate Topic Programs
Workplace Violence Identification Verification
Inspection & Safety Audit Preparation
Mock Audits
Workplace Challenges Analysis
BBS Observation/Documentation
Safety Training for OSHA, EPA, DOT, RSPA


Interested in Training through Direct Safety? Contact us.