What makes Direct Safety the solution? We've accumulated over 90 years of safety experience servicing Kern County's petroleum and agricultural industries, all the while setting the standard in Bakersfield for customer service.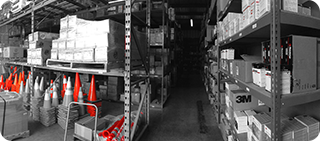 PPE. Gas Detection. Fall Protection. FR clothing and Hi-vis gear. We're a true stocking distributor, where you'll find shelves full of the protective gear you need, from some of the manufacturers you can't find anywhere else in Central California. We're host to Central California's largest locally-owned PPE inventory - over a million dollars' in safety inventory to meet your immediate needs for PPE, gas detection, fall protection, and heavy safety equipment. This arsenal means that we can be responsive to your immediate needs. Chances are, we have what you need, when you need it.
The DSS Mission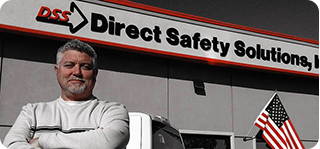 Direct Safety Solutions, Inc. will endeavor to provide the best products, service and customer support for the preservation of human life and health. We regard each of our customers, vendors, and employees as business partners and will maintain an environment of professionalism and a high standard of knowledge that assures success for each of our partners. We will continually seek improvement in our products and services to the betterment of our relationships with our partners.
Bakersfield to the Bone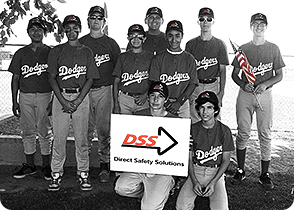 We're not another branch office of a faceless, out-of-area conglomerate. Providing safety services to Bakersfield for over 25 years, Direct Safety is Bakersfield born and grown. We cut our teeth providing PPE for the oil industry here in Kern county, respirators for the nut growers on the westside, and speccing first aid and fire extinguishers for area schools. <>

We invest in our community with strong financial support in local organizations; involvement at ASSE, ABC, numerous 4-H sponsorships, youth league baseball teams, Gold level sponsorship in the Relay for Life, boosting Bakersfield Christian High School, and with many more charities and volunteer groups.